Curriculum
Burnt Oak Primary is divided into three Key Stages.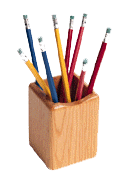 Foundation Stage for Nursery and Reception
Key Stage One for Year 1 and Year 2
Key Stage Two for Year 3, Year 4, Year 5 and Year 6
We follow the National Curriculum to plan and deliver a broad and balanced curriculum. We aim to educate the whole child, socially, intellectually, physically, emotionally and spiritually. We aim to provide a stimulating, secure and happy environment, a place where your child can enjoy learning.
Literacy, Numeracy, Science and Computing are core subjects. Literacy and Numeracy are taught using the National Literacy and Numeracy Strategies. Computing is taught on its own and as part of other lessons.
The foundation subjects of Geography, History, Design Technology, Art, Music, Physical Education and PSHE (Personal, social and health education), together with Religious Education make up the rest of the curriculum.
We encourage children to become responsible for their own progress in partnership with their teacher. Strategies are used to include children in learning process and to help them understand the steps needed to improve.
Take a look at our curriculum overview and topic webs.
To find out more about our curriculum please contact Mrs Spratt or Mrs Mackintosh - Deputy Headteachers.